Looking for immediate and lasting profound change, then this retreat is for you.  It's really hard to put into words the transformation that is possible. This is the culmination of 6 years of research, practice and deep mastery, drawing from many traditional and modern modalities. These include NLP, Clinical Hypnotherapy, Coaching, Pranic Healing, Meditation, Sound Healing, Chinese Medicine, Shamanic/Yogic nature based activities. You will learn to challenge and break old belief patterns (including anxiety and fears), whilst being equipped to create new ones of your choosing, freeing yourself from whatever may be holding you back. We demystify suffering giving you an understanding of the causes and triggers, whilst providing you a road map to YOUR happiness. You will gain confidence, motivation, increase exponentially your emotional intelligence. Learn how to become empowered in vulnerability, key to relationship success. You will gain the knowledge to overcome hurdles and achieve your long term goals.
Various ongoing support packages are available afterwards should you want to take your journey further. As with the Yoga and Well being retreat this has a full schedule all for your benefit. 
Inclusion - 7 nights accommodation (Shared accommodation & Private rooms), Course material (books, notebook, pen), Italian translator on request during the training for better understanding, Study under experienced international teachers, Vegetarian food (Breakfast, Lunch, Dinner) and  Wi-fi etc.
Exclusion - Flight tickets, airport pick up and drop, longer tours and trips around, travel and cancellation insurance, medical assistance and things for personal requirements.
*Transfer from airport to accommodation is arranged on payment.
Why choose us - We draw from our different cultural backgrounds and experience to create a unique space for the opportunity to grow, to learn, to heal.  All in a safe relaxed and fun environment.  As different as our roots are our common values are based in compassion, love and kindness. As well as our extensive knowledge, our promise is to provide you with the very best of pre and post course assistance, answering all your questions, whatever comes up.  Our passion and level of care through our love for others is our main driver.  In fact during my (Danny's) recent visit to India I asked Rohit why does he want to create this project, he simply replied to reach and help as many people to experience the benefit of traditional Yoga (or Yog India).
Pre-requisites - This retreat is for everyone, you can take the classes at your own pace and we will usually have two teachers on hand to give maximum support.
Volunteer opportunity - We are trying to help as many people as possible, with that in mind there may be one or two opportunities for volunteer positions for those who would like to attend,  although have financial constraints. If this is you then please do contact us to discuss.
How to arrive (Airports) - Florence International Airport (IGI) is located around 75 km from the venue. There are bus and cab services to reach the venue. If you wish, we may organize your transfer to the centre at reasonable fair.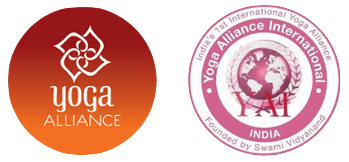 Accreditation - Sanatana Yog Sandesh is certified by Yoga Alliance USA and Yoga Alliance International which provide the chances to use the certificate for career and job opportunities. Upon successful completion of the course students are eligible to register with Yoga Alliance USA as Registered Yoga Teachers (E-RYT).
To provide the right environment, nutrition,  classes and treatments to experience genuine transformation for the clients, ensuring they return with a new sense of freedom, confidence and clarity.
6 days, 7 nights if arriving the night before, no earlier than 5pm. First day the morning will consist of registration and orientation, getting to know each other and the team.
Anyone is eligible, if you have a health condition please let us know beforehand.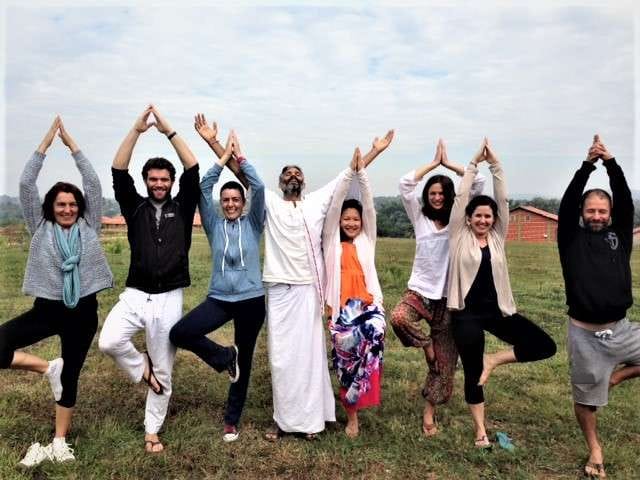 During this retreat you will get to experience very important tools and techniques - 
They are  -
Meditation
Neuro Linguistic Programming (NLP)
Clinical Hypnotherapy
Coaching
Pranic Healing, Sound healing
Breath work
Emotional Freedom Technique (EFT)
Negative Neural Pathway Reversal Therapy (NNRT)
Gentle yoga every morning for those wish to participate
Shamanic/Yogic nature based activities
Our team of experienced practitioners are here to guide you through a transformative journey of self-discovery and healing. Through these powerful techniques, you can experience a range of benefits, including - 
Reduced stress and anxiety - Our meditation, hypnotherapy, and NLP techniques can help you overcome the negative thought patterns that cause stress and anxiety, allowing you to feel more relaxed and at ease.
Improved focus and productivity - Our breath work and yoga practices can help you increase your energy levels, improve mental clarity and focus, and boost productivity.  Our coaching will help you to clearly identify goals, give you the tools and confidence to remove any blocks and a strategy to maintain the momentum once you leave the retreat.
Enhanced emotional well-being - Our sound healing, EFT, and NNRT techniques can help you release negative emotions and overcome limiting beliefs, allowing you to feel more positive, confident, and empowered.
Better physical health - Our pranic healing and yoga practices can help you improve your physical health and alleviate a range of physical symptoms, including pain, inflammation, and digestive issues.
We are committed to helping you achieve your wellness goals in a safe, supportive, and non-judgmental environment. Whether you're looking to overcome a specific challenge, improve your overall well-being, or simply find a greater sense of peace and fulfilment.
The daily schedule is  tentative and subject to change according to need. Typical Schedule - 
8am to 9:00am - Gentle yoga
9:30am to 10:30am - Light Breakfast
11am to 11:45pm - Discussion topic, challenging old beliefs and creating new ones
12pm to 12:45pm - Transformative technique, NLP, EFT, NNRT, Coaching
1pm to 2:00pm - Lunch
3.00pm to 4:00pm - Meditation and Breathwork
4:15pm to 4:45pm - Shamanic/Yogic/Nature based practice
5:00pm to 6:00pm - Hypnosis, Yoga Nidra, Sound healing, Pranic Healing
6.30pm to 7:30pm - Dinner
*Powerful subconscious re-programming recording included for you to go to sleep with.
1,149 Euro only per person Single occupancy double-bed rooms (Couple sharing 989 Euro per person).
989 Euro only per person twin-bed rooms (two people sharing). 
888 Euro only per person Triple-bed rooms (three sharing).
Note – Booking before 15th March 2023 allows 5% discount.
Place - Poppi, Tuscany in Italy.
About the place - The teacher training course venue is very peaceful with mountainns and natural surroundings. The village of Poppi, near Florence and Arezzo, has been selected as one of the most beautiful villages of Italy). The "Castello dei Conti Guidi was owned by the Guidi family, that had control of Casentino. This castle hosted Dante Alighieri, who wrote here part of his famous "Divina Commedia", during his exile from Florence. The National Park "Foreste Casentinesi" is a paradise for mountain bikers, hikers, and those who love horse riding in the countryside. Depending on the season, it is possible to find chestnuts, wild berries, and "porcini" mushrooms. The rooms, Yoga space, Swimming pool, beach and areas around are very beautiful and what one can expect. The place is ideal for experiencing Yogic lifestyle, holistic approach towards life. These are very helpful to improve and strengthen physical, mental, emotional and spiritual state.
Facilities - A private room with wi-fi that's well suited for working, For long stays (kitchen, washing machine, free parking, hot water, laundry, ethernet connection, 32" HDTV with DVD player, Sound system, Exercise equipment, free weights, stationary bike, yoga mat, Ping pong table, Books and reading material, Board games, Indoor fireplace: wood-burning, Portable fans, Heating, First aid kit, Kitchen and dining, Refrigerator, Coffee maker, Private entrance, Separate street or building entrance, Private patio or balcony, Private back garden, An open space on the property usually covered in grass, Fire pit, Outdoor furniture, Outdoor dining area and Bikes etc.
Rooms – Private as well as shared rooms with very nice facilities according to the requirements of the course.
Things to do - 
Shopping
Excursions
Camping
Meditate in the forest and near by mountain
Golf course at 3km
Tennis courts within 3 km
Horse riding within 5km
Poppi castle within 3 km
Spending peaceful time in serene nature
Recommended Airport to reach – The nearest airport is Florence International Airport which is around 75 kms from the venue.
Registration - Please Register or write to us via our email (sanatanayogsandesh@gmail.com) to check the availability of a place. It the place is available we will request you to fill in the registration form online. Then you need to make non-refundable deposit to finally be selected for the course.
Deposit - A non-refundable 25% of the total retreat fee only plus any transaction charges/commissions if that applies is required to confirm the candidature in the retreat. After we receive your registration, we will send you the details of the bank account to make payment. 
Cancellation of the application for the course - For the time being we do not provide this facility. Therefore, properly decide before you deposit the amount for the course.
Remaining Payment - The remainder payments can be made after arrival. 
8th May 2023 to 13th May 2023 - Join soon.