The Branches of Yoga
Yoga has several branches. Some of them are the major ones and very ancient. Regarding those branches of  Yoga, God Krishna reveals the secrets in the Grand Text Srimada Bhagavatam where He talks to Uddhava. In canto – 11, chapter – 20, verse – 6,7,8 God Krishna says –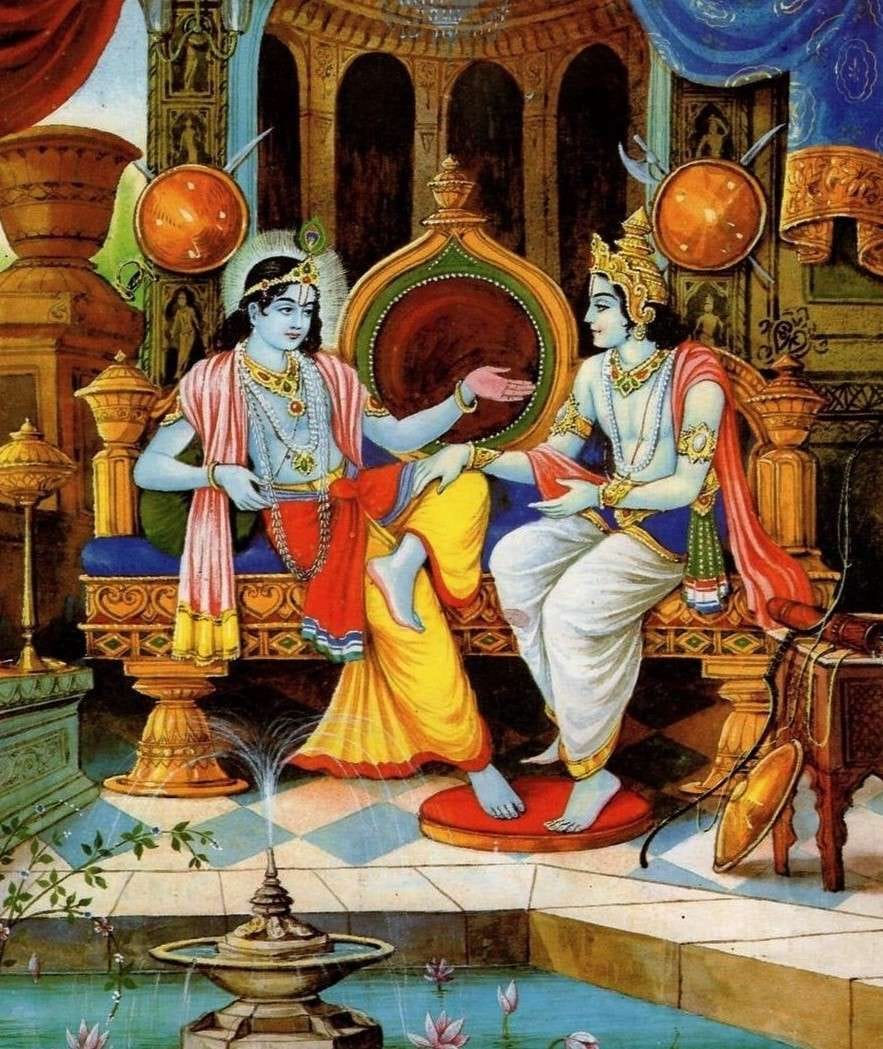 Verse in Sanskrit –
श्रीभगवान् उवाच।
योगस्त्रयो मया प्रोक्ता नृणां श्रेयो विधित्सया।
ज्ञानं कर्म च भक्तिश्च नोपायोऽन्योस्ति कुत्रचित्॥६॥
Transliteration –
Sri Bhagavan uvacha
Yogas trayo maya prokta nrinam sreyo vidhitsaya|
Gyanam karma ca bhaktis cha nopayonyosti kutrachit||6||
Meaning – God Krishna says, I have spoken of three paths of Yoga – Jnana Yoga (the path of knowledge), Karma Yoga (the path of action) and Bhakti Yoga (the path of devotion). Besides these there is no other means anywhere. 
Verse in Sanskrit –
निर्विण्णानां ज्ञानयोगो न्यासिनामिह कर्मसु।
तेष्वनिर्विण्ण चित्तानां कर्मयोगस्तु कामिनाम्॥७॥
Transliteration –
Nirvinnanam gyana yogo nyasinamiha karmasu|
Tesvanirvinna chittanam karma yogastu kaminam||7||
Meaning – Gyana Yoga is recommended for people who are detached from material life. People who are not detached from material life should follow the path of Karma Yoga.
Verse in Sanskrit –
यदृच्छया मत्कथादौ जातश्रद्धस्तु यः पुमान्।
न निर्विण्णो नातिसक्तो भक्तियोगोऽस्य सिद्धिदः॥८॥
Transliteration –
Yadricchaya matkathadau jata shraddhastu yah puman|
Na nirviṇṇo nati sakto bhakti yogosya siddhidah||8||
Meaning – If somehow, such a person who is neither very detached nor attached to material life, by virtue of good fortune develops faith in listening and chanting My glories, should follow the path of Bhakti Yoga. (11.20.8)
These preceding verses of Srimad Bhagavatam, show light on the chief branches of Yoga following which liberation can be attained.
Some more information about the above-mentioned branches and other important branches of Yoga – We hint at in brief, some more information about the three main branches and other different important sub-branches of Yoga including the relevant texts and the great personalities hereunder –
Misconception about Yoga – The misconception that dominates regarding Yoga is its portrayal and practice as mere exercise. What is done and taught nowadays in the name of Yoga as different movements of the parts of the body, breathing etc. are not Yoga. In fact they are nothing of Yoga. At best they might resemble a few disciplines of Yoga falling under the purview of Hatha Yoga. That too, unlike what is taught these days, are systematic and profound which needs no illogical, imaginative alterations and modifications. Hatha Yoga (the most commonly practiced these days), Raja Yoga, Kundalini Yoga, Nada Yoga, Swara Yoga, Kriya Yoga, etc. are several sub-branches of Yoga which deal with different aspect of human phenomenon and there are many available authoritative texts that explain them in detail. They are supposed to be applied to an individual as per his/her needs and limitations. Each individual need to find the most suited to his/her personality, need and requirements.
Consoling Conclusion – We do accept whatever has received dominance in this filed: be it certain trends or styles but we do know that in the end what will survive is the essential need. There has never been any substitute to this. We do pray universe guides us in this path of righteousness, virtue and truthfulness.
With Love and Gratefulness (Founder Rohit Kumar) 
Source – Ancient texts of Yoga, words of Swami Sivananda, Swami Satyananda, Swami Niranjanananda Sawaswati and personal study.
Hari Om Tat Sat!